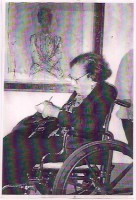 Date & Time
May 31, 8pm
Location
The Maxine Greene Institute
817 West End Ave. #5D
New York, NY 10025
map
Maxine's 103rd Birthday Celebration 2020
HAPPY BIRTHDAY, MAXINE!!
Video Link to Birthday poetry reading of some of
Maxine's favorite poetry.
  https://www.youtube.com/watch?v=QDo1YrsEUzw​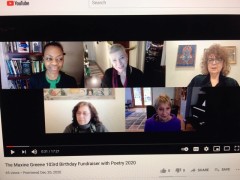 Dear Friends of Maxine:
December 23rd, 2020 would have been Maxine's 103rd birthday and as in birthdays past, we are asking you to consider celebrating this date with a donation to the Maxine Greene Institute, using the number 103 as inspiration for your donation. You can make your donation through our website: www.maxinegreene.org via Paypal  OR send check to The Maxine Greene Institute, 817 West End Ave. #5D, New York, NY, 10025 and THANK YOU!
May we all continue to live and work with the passion and dedication that Maxine has inspired in us!
 Happy Birthday Maxine!
Sincerely,
The Maxine Greene Institute
 The Maxine Greene Center is a 503(c)(3) charitable organization and all donations are tax deductible to the full extent of the law.  
---